The Heart Zones System uses fitness technology to engage, assess and motivate physical activity. Coupling the power of data with wearable devices, the Heart Zones System empowers students to pursue safe, healthy, and active lifestyles.
The Heart Zones System is a tool for motivation, engagement and assessment using wearable technology that empowers students to pursue safe and healthy active lifestyles. The goal of Heart Zones, Inc is to "Get Australia Fit", and this program is designed to help get that initiative started at a young age.
Using wearable fitness technology, industry leading methodology, and state of the art data acquisition, display, and analysis, the Heart Zones System is top of its class. Kids love seeing their data, parents enjoy seeing that their kids were more active and healthy, and educators have more information from which to evaluate their kids.
For more information about Heart Zones please visit their website at: https://www.heartzones.com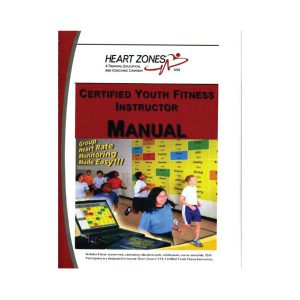 The online course is for any individual seeking to become a Certified Heart Zones Youth Fitness Instructor, CHZT Youth Fitness Instructor.