Frederiksen is an international science company represented in more than 50 countries, and is dedicated to developing and producing high-quality equipment for science education tailored to make a difference in classrooms around the world.
Frederiksen Scientific A/S is a private-owned company, which has been developing, manufacturing and delivering educational equipment for the science subjects for more than 60 years, and we are still filled with passion for science.
At Frederiksen our objective is always to deliver high-quality products with an appealing design, and provide good services and support with high pedagogical values.
Passion for science – since 1954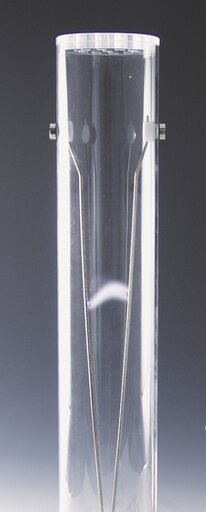 For demonstration of high voltage and the upward travel of the high voltage arc due to heat. For safety reasons, the climbing rain bars are built into insulating and protective plastic tubes with safety bushings. One rod is movable in a horizontal plane to be able to start the arc.