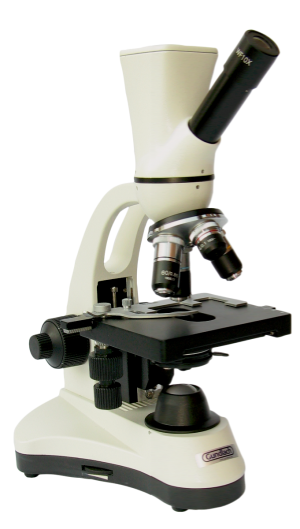 This elegantly designed digital USB-microscope is very suitable for both teacher and student use.It is equipped with continuously variable LED light powered by an external power supply.
The 60x objective is used without immersion oil, and this makes the microscope very easy to use and minimizes cleaning of the lenses after use.Supplied with easily operated software (Windows compatible) that makes it is possible to capture images and videos among other things.
The digital microscope can also be used as a normal microscope without having to connect it to a computer via usb-cable.Just connect the power supply to the microscope.