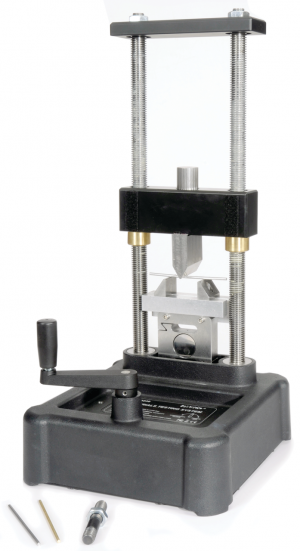 3-Point BendingA Three-Point Bend test is performed on a round rod as shown. As a downward force (F) is applied in the middle of the rod, the flex (Δx) is recorded.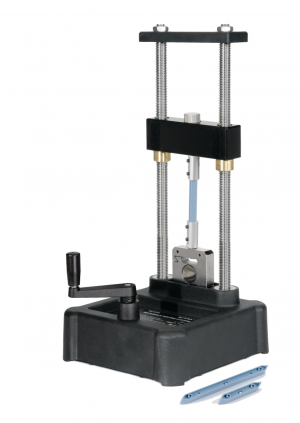 In part one, three different length plastic I-beams are tested under compression to investigate their method of failure.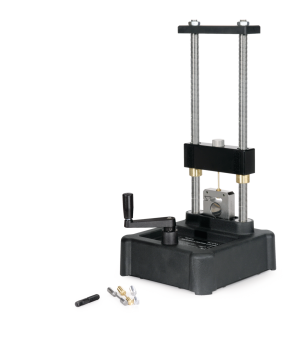 The hand-cranked Materials Testing Machine allows students to feel the different forces required to break different samples.