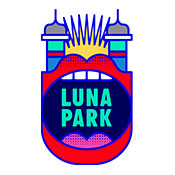 From the moment you step inside Mr Moon's giant mouth, you are exposed to a world full of carnival flair, from the rides and attractions that send you sky-high, to historical carousel rides, Melbourne's Luna Park has been the face of fun in St Kilda for generations.
Overlooking the famous Port Phillip Bay, this historic park has been a destination for Melbourne families for the past century. With 2012 celebrating 100 years of fun-filled adventures, Luna Park continues to surge forward with a generous mix of heritage listed attractions and brand new thrill rides to satisfy all thrill seekers
For more information visit: https://lunapark.com.au/
There are no upcoming events at this time.